How to photograph crayfish for inaturalist
In order for crayfish to be adequately identified, it is helpful to provide
a variety of views of the crayfish. Dorsal and lateral views should be
always provided:
In the dorsal view, make sure both the areola and rostrum are
visible: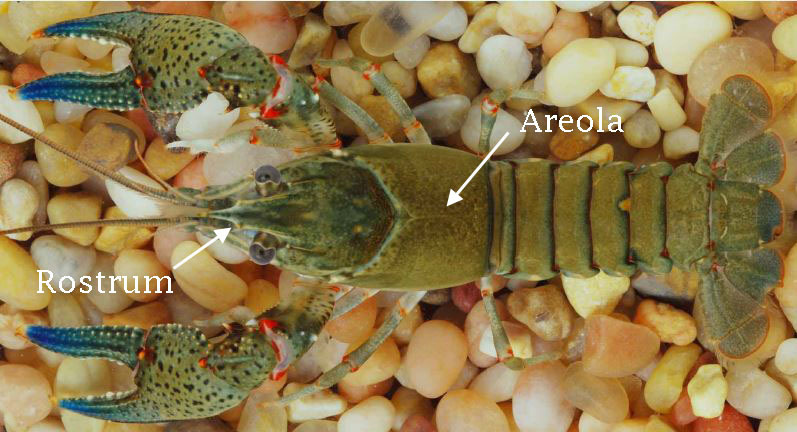 Lateral view: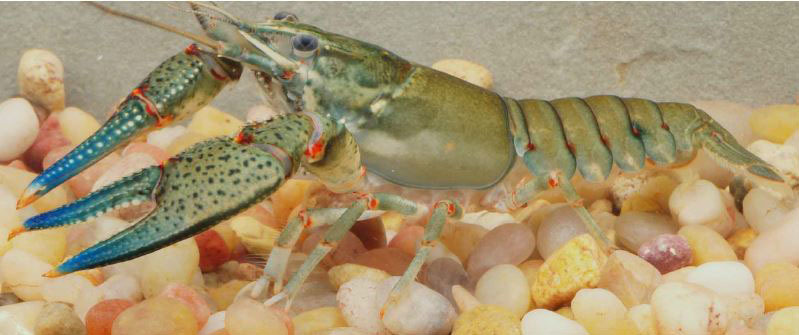 Of utmost importance for many species are photos of the gonopod (for
males) or annulus ventralis (for females).
The following image shows the ventral view of an adult male crayfish.
The gonopods are its reproductive organs. They are normally tucked
between the walking legs.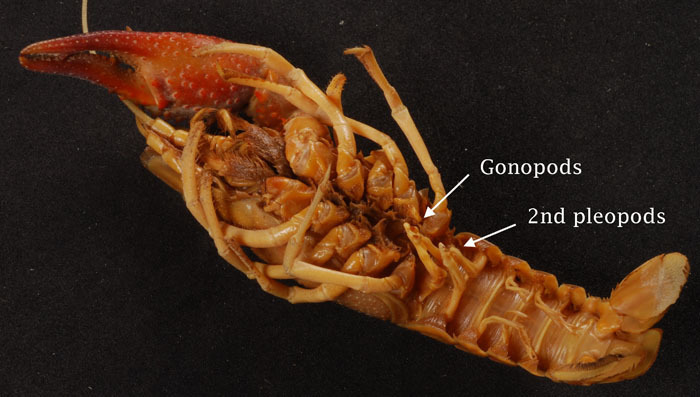 It will often be necessary to pry one into
view with a toothpick or probe. The most useful views are from a
lateral or mesial aspect.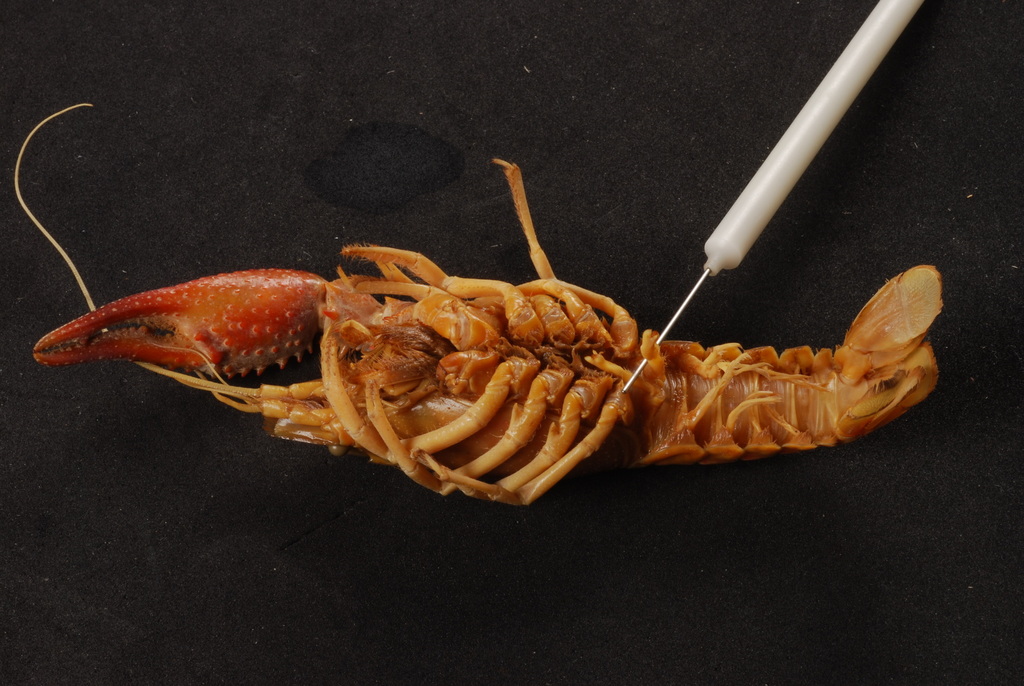 Try to get a closeup view clearly showing the features at the tip: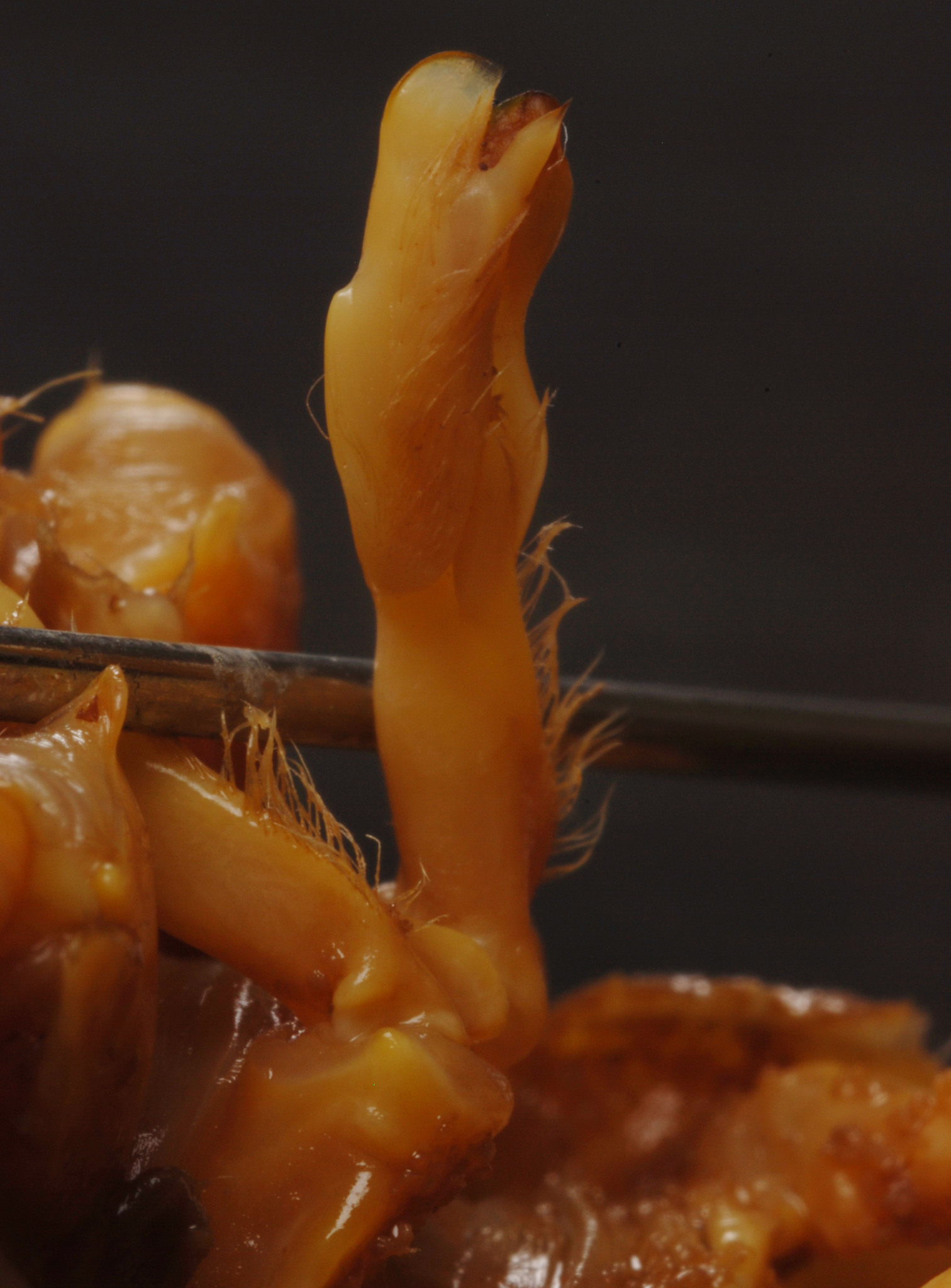 The following is an image of the ventral side of a female. A closeup
photo of annulus ventralis is very helpful (small round feature between
the last two pairs of walking legs).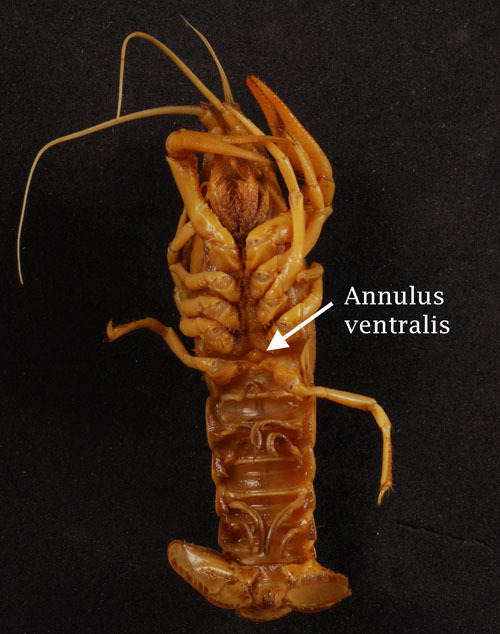 Try to get a clear closeup of the annulus ventralis and surrounding area
as follows.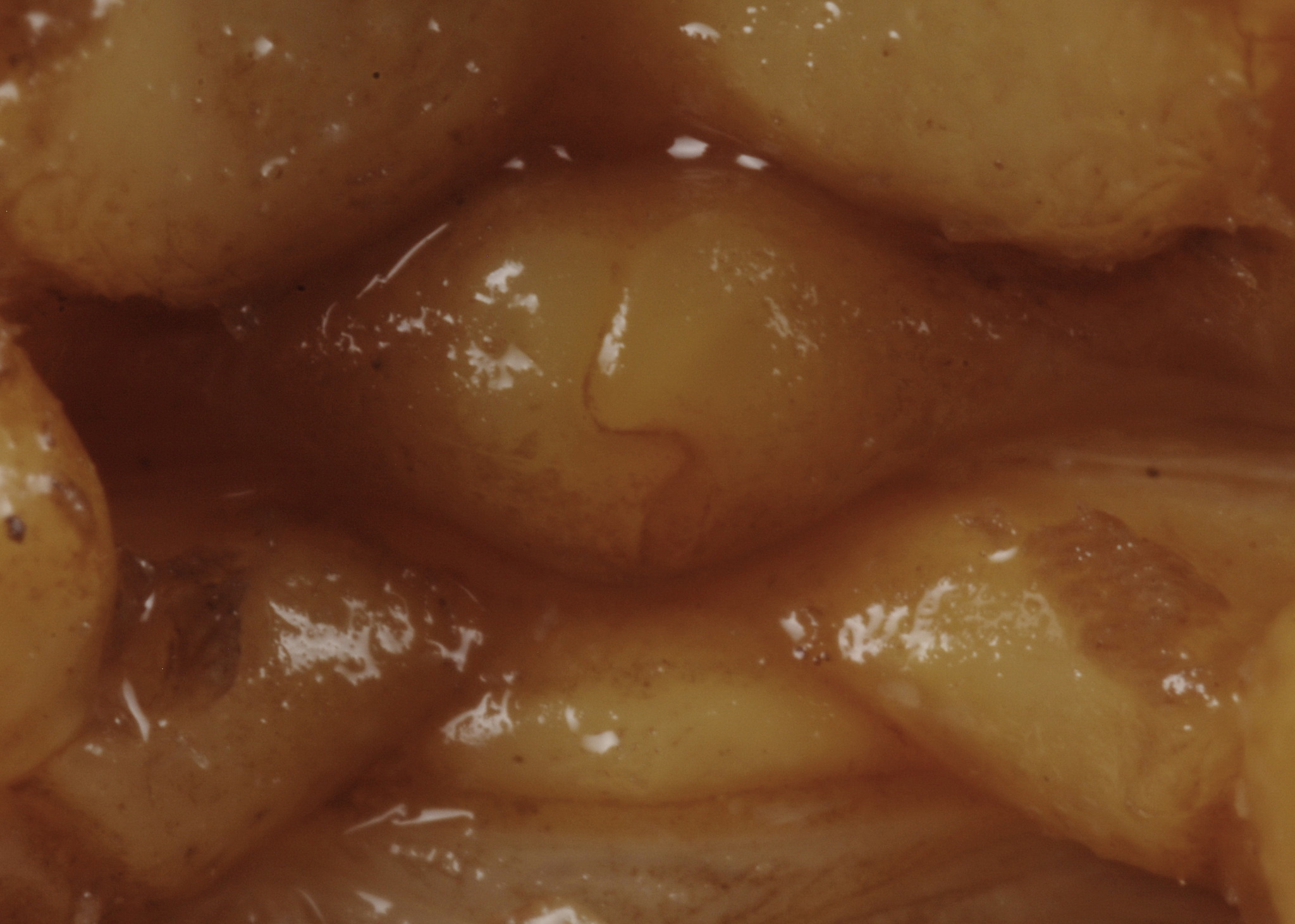 Additional views that may be helpful for identification include:
The chela (claw)

Any hooks present in adult males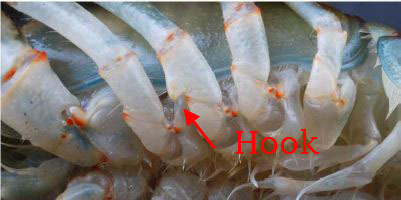 The tail fan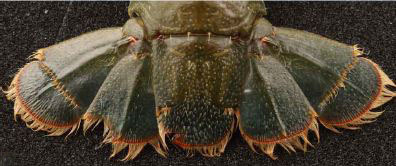 Posted on
May 11, 2018 06:12 PM
by

dan_johnson